Urban Problems and Solutions in Poland (1 cr.)
Poland provides one of the most unique learning environments in the world with its mix of history, natural beauty, and cultural diversity. Although the country suffered more than most countries during WWII, with over 90% of Warsaw completely destroyed, today it is one of the emerging leaders in the European Union.
Places you will visit during the Poland program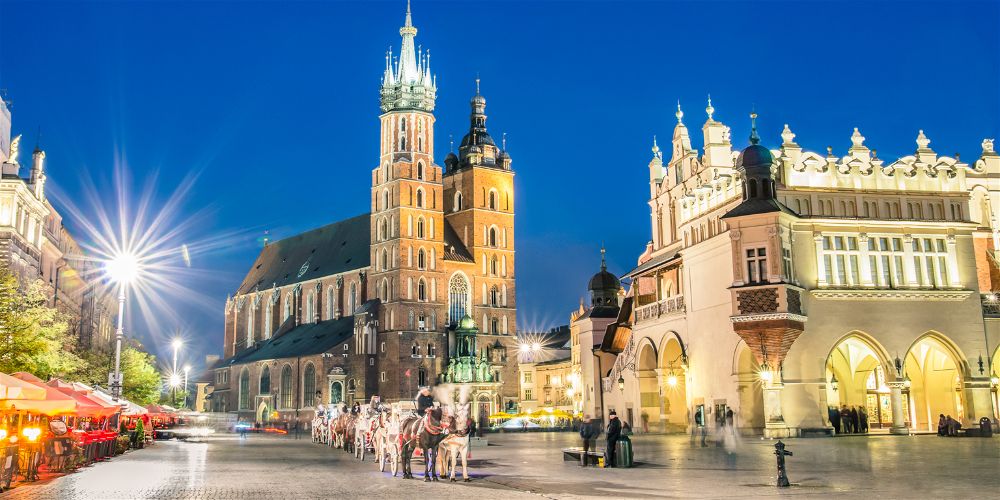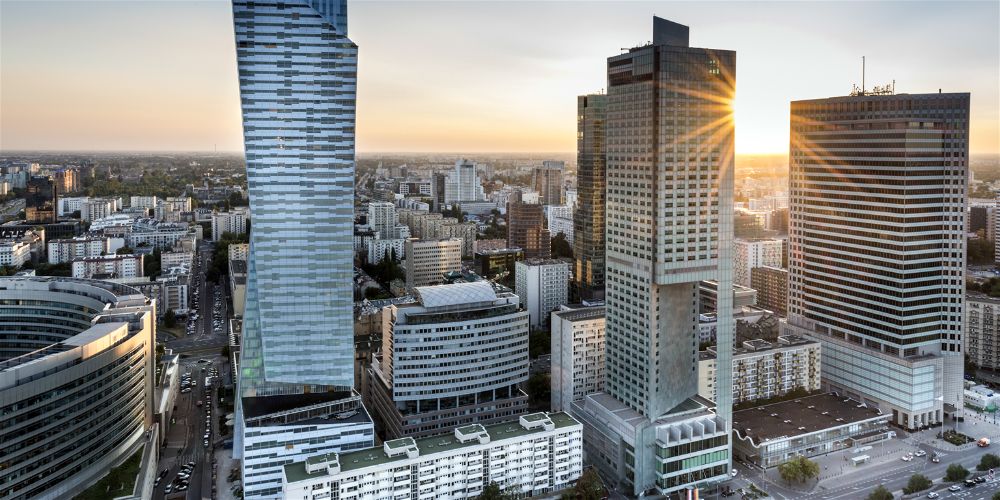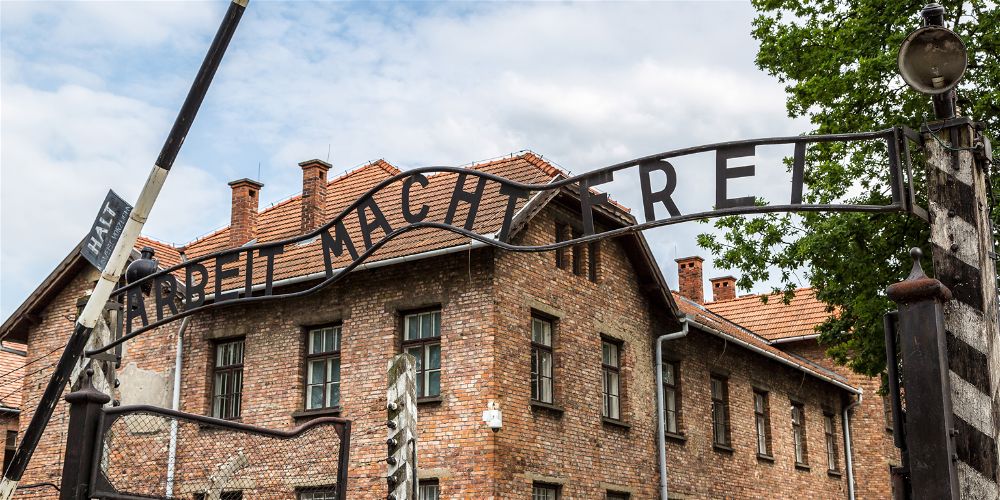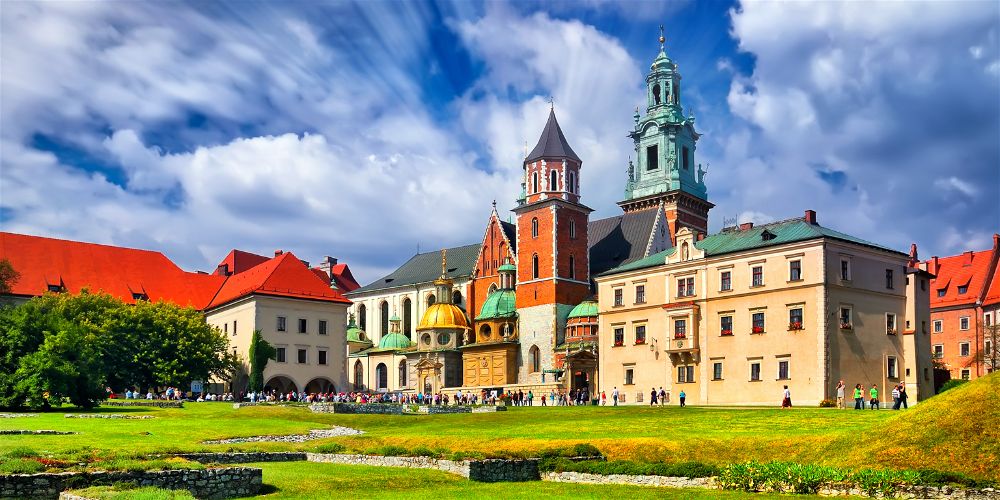 Learn more about the Poland program
V482 / V582 – Urban Problems and Solutions in Poland (1 cr.)

Program Director: Frank Nierzwicki
This course will consist of a broad overview of the problems facing urban areas today. By the end of the course you will be able to identify past, current, and possible future urban problems facing the United States and also consider these issues in Poland, a member of the European Union. You will consider the analytic process in developing possible solutions for these urban areas, grow in your understanding of complex laws and regulations, and will be able to evaluate and write professional recommendations for urban areas that are facing problems.
Tour Modern Downtown Warsaw
"Old Town" Warsaw tour - the oldest part of the capitol city with surrounding streets featuring medieval architecture such as the city walls, the Barbican and St. John's Cathedral
Walking tour of Krakow Old Town Square
Walking tour of Wawel Hill which includes historic Wawel Castle and Wawel Cathedral
Excursion to the Wieliczka Salt Mine, on the World Heritage List (UNESCO)
Day long trip to Auschwitz. The tour will include English speaking guides and you will have about four hours of touring between two Holocaust sites at Auschwitz.
Schlinder's Factory museum- Krakow's fabled Oskar Schindler's Factory of Enameled Vessels 'Emalia' has been turned into a modern museum devoted to the wartime experiences in Krakow under the five-year Nazi occupation during the World War II.
You will stay in clean, safe, centrally located and modernly equipped hotels/hostels in Warsaw and Krakow for the duration of the trip. The lodging will have internet connection and each room will have its own bathroom and clean sheets and towels provided. Both hotels/hostels are situated within easy distance to restaurants, shops and cafes.
Note: Your IU Bloomington Bursar account will be charged two amounts for participation in this O'Neill International program:
O'Neill International program fee (two payments)
IU Bloomington Tuition
---
2023 O'Neill in Poland Program Fee: $600

Please see attached fee schedule for a breakdown of program cost.
The program fee will be charged to your Bursar account in two installments:
A $250 non-refundable pre-payment shortly after you confirm your participation in the program

The remaining $350 will be charged in 

January
The program fee for this program includes:
Lodging

Medical insurance

Site visits, guest speakers, and entrances for museums

Bus travel from Warsaw to Krakow
Two group dinners, and a few additional meals
---
IU Bloomington Tuition: 1 credit

If you are enrolled as a full-time undergraduate student on the Bloomington campus during the spring semester and enroll in the course as part of your block credits, there is no additional tuition cost to participate in this program.
Students from other IU campuses, graduate students, and part-time students will pay for 1 credit hour of tuition, based on your student status on the Bloomington campus.
---
Additional Costs
You will need to pay for your flight to and from Poland, food that is not included in the program, and other incidentals.
---
Scholarships
The O'Neill International Equal Opportunity Scholarship is available to help O'Neill students from IUB and IUPUI study abroad. Please visit our scholarship page for eligibility requirements and application deadlines.
Other scholarships are available on a competitive basis.
The program is open to both undergraduate and graduate students from any IU campus. Undergraduates must have a minimum 2.8 GPA. Graduate students must be in good academic standing. Students not meeting the standards will be considered on a case-by-case basis and are encouraged to apply.
During the application period (September 1 - October 1) an "Apply Now" button will be available at the top of this page. You will need to submit the online application by 5 pm on October 1.
Detailed application instructions
If you have any issues throughout the application process, please do not hesitate to contact the O'Neill International Office, 812-855-7568, oio@indiana.edu.